Creating purposeful connections through technology
At ViaPath Technologies, we are continuing to create impactful connections and provide industry-leading service, and always driven by one question – how can we do it better? With a dedication to better outcomes for facilities and agencies, incarcerated individuals, and their family and friends.
We're committed to increasing incarcerated individuals' chances of staying out upon release with a multi-pronged approach to transforming corrections, by:
Giving incarcerated individuals the ability to stay engaged with their support networks by making meaningful connections through our products and services
Providing access to technology and education to improve their personal outcomes during incarceration and post-release
Delivering law enforcement resources and secure tools to create safer, more efficient correctional institutions.
We've chosen to lead the industry with critical solutions in both technology and service for at-risk communities, correctional facilities, corrections officers, incarcerated individuals and their friends and family. And we can do it better by looking forward.
The path we've taken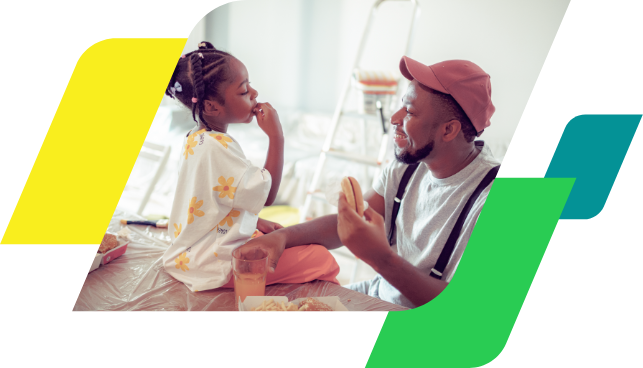 Our company began in the late 1980s with a goal to help correctional agencies be more efficient and effective. Our services and technology have evolved to provide valuable insight into virtually every facet of their incarcerated populations and facilities, drive higher levels of control and safety and enable them to meet ever-shifting operational challenges with confidence.
In three decades, ViaPath Technologies (formerly GTL) grew into an innovation leader in correctional technology, education solutions that assist in rehabilitating inmates, and payment services solutions for government. Our products and services integrate seamlessly to deliver security, financial value, and ease of operation. As a result, today we serve nearly 2,000 facilities. Our products and services are deployed in 30 state DOC contracts (including 8 of the largest 10) and over 640 counties, including many of the largest city/county run jail facilities. We also provide service to the Federal Bureau of Prisons, as well as District of Columbia and Puerto Rico.
But how did we get here?
While service and technology remain the core of our business, we've shifted attention to better outcomes through technology and rehabilitation solutions. Today, we're focused on moving forward. Our communications and management technologies are built to connect people with the support and resources they need, so they can improve the here and now, and realize the potential of tomorrow.
5.4
Billion
inmate phone call
minutes in 2022
100+
Million
dollars savings to customers
from free communications
211
Million
minutes in video visit sessions in 2022